Board of Directors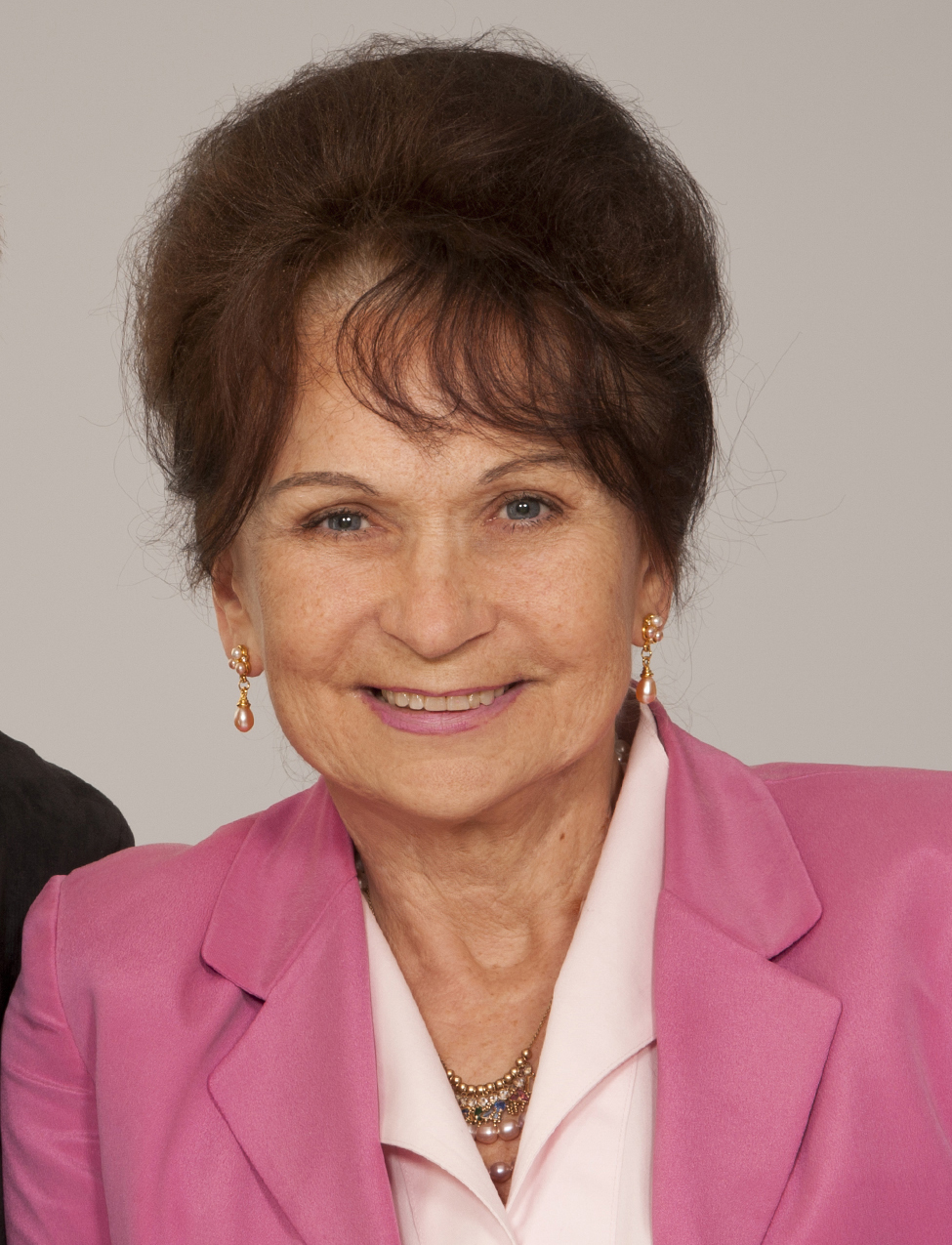 Marie Tolarova
Co-Founder, President & Chair of the Board
Marie M. Tolarova, MD, PhD, DrSc, is Professor and Executive Director of the Craniofacial Team and Cleft Prevention Program at the University of the Pacific, Dugoni School of Dentistry, San Francisco, CA, USA. She is Founder and President of the Cleft Prevention International Foundation, Inc., Trustee of the International Cleft Lip and Palate Foundation, and Director Emerita of the Rotaplast International, Inc.
She received her MD degree from the Charles University School of Medicine in Prague, Czech Republic. She is Board Certified in Pediatrics and Medical Genetics. Dr. Tolarova completed her PhD with thesis "Microforms of Orofacial Clefts" and her DrSc degree with thesis "Cleft Lip and Palate in Man: Epidemiology, Genetics and Prevention". She started her medical career in 1965 in the Department of Plastic Surgery at the Charles University School of Medicine in Prague, Czech Republic. She had developed a deep interest in genetics during her medical studies and established the Division of Birth Defects to provide diagnosis, genetic evaluations, multidisciplinary treatment planning, and follow-up of all individuals with congenital anomalies, children as well as adults, who came to the Department of Plastic Surgery for surgical treatment. Later, she established the Cleft Lip and Palate Multidisciplinary Team that was managing care of patients with cleft and craniofacial anomalies. Since the beginning of her professional career, she was interested in understanding causes of cleft lip and palate and especially in prevention of clefts and other congenital anomalies. She established a population-based registry of orofacial clefts in the Czech Republic, containing detailed data on over 10,000 patients – one of the largest collected samples to date of individuals with clefts. Over a half of these patients had complete genetic evaluations and physical examinations of the affected children, both parents, and all siblings; she performed the majority of physical examinations.
Dr. Tolarova was involved in orofacial cleft prevention studies since the late 1960's under the direction of Dr. Francis Burian, Head of the Department of Plastic Surgery. She started her own research on periconceptional supplementation by high-dose folic acid and multivitamins in the 1970's. The first data showing preventive efficacy of supplementation was published in the Lancet in 1982 and got enormous attention from professionals. The final analysis of a large clinical prospective trial to investigate recurrence of orofacial clefts after periconceptional supplementation of mothers with high-dose folic acid and multivitamins, was published in 1995. It showed that the recurrence risk for having another child with a cleft was decreased by 65%.
In 1992, Dr. Tolarova relocated to the United States joining her husband Mirek Tolar, MD, PhD, who was appointed at UCSF in San Francisco. She joined the Center for Craniofacial Anomalies at UCSF School of Dentistry, held an appointment as a professor and founded and directed the Program for Prevention of Cleft Lip and Palate/Craniofacial Anomalies at the UCSF School of Dentistry. She also worked for the March of Dimes Birth Defects Foundation/California Birth Defects Monitoring Program. She researched, analyzed, and published data on the largest population-based sample of orofacial clefts in the USA – over 4,000 cases from California.
In March 1996, she organized the first workshop with international participation focused on cleft prevention "Approach to the prevention of orofacial clefts". Since July 1999, she has been with the University of the Pacific, Dugoni School of Dentistry, as tenured Professor of Orthodontics and Executive Director of the Craniofacial Team and Cleft Prevention Program. She established strong molecular genetic research toward finding causes of cleft lip and palate in different populations around the world. She continues in her effort to develop and establish an efficient approach to prevention of cleft lip and palate anomalies. In 2011, she organized and presided the 3rd ICPF International workshop CLEFT2011 held in San Francisco that was attended by over 250 participants from 30 countries.
Dr. Tolarova has over 500 scientific publications and presentations, has been a keynote and featured speaker at numerous scientific meetings, has held over 20 visiting professorships worldwide, and holds memberships in 15 professional organizations. She recently helped to establish the Indo-Pacific Cleft Prevention Program "ANAMAYA" in Chennai, India. She has 55 years of clinical experience with cleft and craniofacial patients, 50 years of teaching experience of medical, dental and graduate students. She carried out the genetic research and prevention project in the ROTAPLAST International, Inc., that was carried out in South America, India, Asia, and Africa. She participated as a pediatrician and medical geneticist in 50 Rotaplast International medical missions all over the world.
Dr. Tolarova received numerous awards, including the 1975 Award of the Medical Research Council, Czechoslovak Academy of Sciences, 1985 Award of the Czechoslovak Literature Council, 2005 Award of the Imperial Gift Foundation (Boshi, Aiiku Kai) Japan, 2007 Rotaplast Distinguished Service Award, 2010 Pierre Fauchard Academy Award, and 2011 Henry Schein Humanitarian Award. In 2012, at the 7th Biennial World Cleft Lip and Palate Congress in Mahe, Seychelles, she received Award of Merit, which recognized her extensive research on prevention of clefts, in 2016, in Chennai, India, she received the second Award of Merit for her global lecturing toward understanding causes of orofacial clefts. At the International congress CLEFT2019 in Nagoya, Japan, she was awarded with the highest recognition – the International Humanitarian Award – for her lifetime achievements in clinical, research, and prevention activities in the field of cleft lip and palate and craniofacial anomalies.
Dr. Tolarova's lifetime passion and mission is cleft prevention. She is focusing all her efforts, knowledge, experience, and skills to fulfill this mission worldwide.
---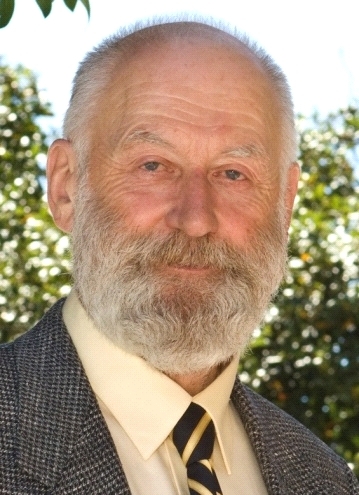 Miroslav Tolar
Co-Founder, Vice President for Research & Vice Chair of the Board
Miroslav Tolar, MD, PhD, is Associate Professor of Orthodontics and Biomedical Sciences at the Arthur A. Dugoni School of Dentistry, University of the Pacific, San Francisco, CA, USA. He cofounded, together with his wife Dr. Marie Tolarova, the Cleft Prevention International Foundation in 2016. He participated in 15 Rotaplast International cleft medical missions to South America, Asia, and India and delivered several keynote lectures in international congresses on cleft lip and palate and craniofacial anomalies. Dr. Tolar is known by others to be very passionate about using his skills and knowledge in biomedical sciences for helping to improve treatment of cleft lip and palate. For many decades, he has worked closely with Dr. Tolarova researching causes and genetic aspects of clefts and implementing this knowledge toward cleft prevention. He was very strong supporter of her milestone cleft prevention study conducted in the Czech Republic that showed a strong role of folic acid in prevention of cleft recurrences. His interest continues in seeking to uncover a cellular mechanism, by which folic acid prevents birth defects.
Dr. Tolar received his MD with honors from the 1st School of Medicine, Charles University in Prague, Czech Republic. He completed his PhD in the Institute of Physiology, Czechoslovak Academy of Sciences, in Prague. Dr. Tolar's research expanded from earlier tissue culture studies on nerve and muscle cell differentiation to his recent research focused on physiological ways of mesenchymal stem cell expansion in culture with the aim to preserve their normal functionality in the site of implantation in vivo. In addition to Czechoslovak Academy of Sciences in Prague, he conducted his research at the College of Physicians and Surgeons, Columbia University, New York, at the Hyogo College of Medicine, Nishinomiya, Hyogo, Japan, and at several research laboratories at the University of California in San Francisco.
Dr. Tolar has several dozen scientific publications and, in addition to keynote and invited lectures, held numerous visiting professorships. He gave courses on perspectives of tissue engineering and stem cells in dentistry in Kuwait, India, Nigeria and other countries. He is dedicated to teaching and mentoring, serves as course director and lectures in several other courses, and mentored numerous students, residents, and young colleagues in their research in his professional career. Dr. Miroslav Tolar established and is heading the Pacific Regenerative Dentistry Laboratory in the Dugoni School of Dentistry, University of the Pacific, San Francisco, CA, USA.
---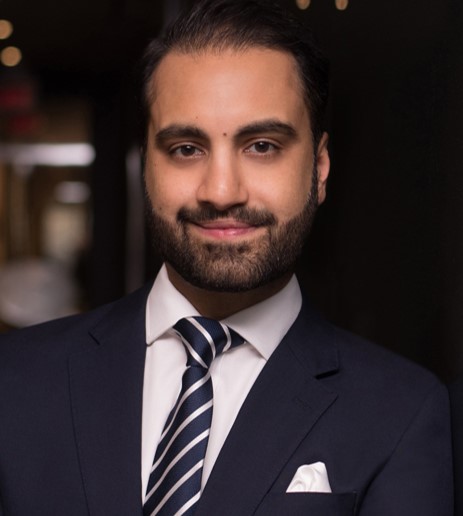 Michael Dehal
Director, Chief Executive Officer, Canada
Michael Dehal, B.COM, MBA, has over 20 years of investments, capital markets and financial services experience. Michael has held senior positions at global investment banks, accounting firms and private sector companies. Michael has extensive experience in working with high-net-worth families, senior executives, business owners and corporations.
Michael holds a Bachelor of Commerce (B.COM) degree from McMaster University; a Master of Business Administration (MBA) degree from Queen's University; a Chartered Professional Accountant (CPA) designation; a Certified Management Accountant (CMA) designation; and a Chartered Investment Manager (CIM®) designation. Michael has completed the Series 7 and Series 66 exams, enabling his team to deal with US residents as well as Canadians with IRAs.
Michael works with his clients to introduce comprehensive wealth management strategies and provide customized solutions in the areas of financial/retirement planning, estate planning, insurance, investment management and tax strategies. As a portfolio manager, Michael takes an active approach to portfolio management and focuses his clients on protecting them against downward swings and holding high quality investments. Michael works closely with CFOs and Treasurers of some of the largest and widely known public companies, private corporations, governments, and charitable organizations in helping them to maximize the rates on their cash deposits. Being an independent advisor, Michael's team has the ability to source the best rates on GIC money markets and other fixed income products from over 35 financial institutions.
Michael spends the majority of his free time working with charities and non-profit organizations around the world. Each year Michael travels to India and spends time working with orphanages and people with disabilities and provides various supports to such organizations. Michael is a big supporter of children born with cleft lip and palate. He serves on the family services committee at the American Cleft Palate-Craniofacial Association to help provide resources and support to children and families affected by cleft and craniofacial conditions. Michael has a big passion of giving back and mentoring students and children, and is also an advocate of mindfulness and meditation
---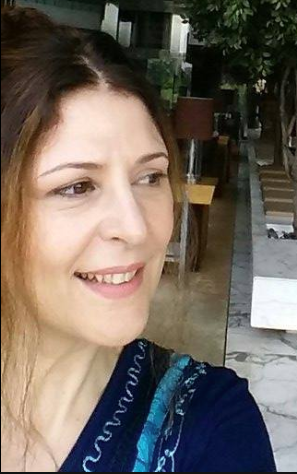 Viviana Armentano
Director, Argentina
Viviana Armentano, DDS, is a medical geneticist in the province of Mendoza, Argentina. She first met and worked with Dr. Marie Tolarová at the Rotaplast Cleft Medical Mission in Argentina in 2001. With the support and help of Dr. Tolarová, the Rotaplast Argentina, and the Ministry of Health of the Mendoza province, the Orofacial Cleft Prevention Center was established, in which she worked for several years.
At present, she is Professor of Genetics at the School of Medicine, Universidad de Mendoza, where she teaches medical genetics for students. She provides a genetic counseling for patients in her private practice.
For several years, I had no opportunity of personal contact with Dr. Tolarová. I followed her publications and presentations. Her teachings, her passion, her vocation about the importance of cleft prevention always remained in me. In 2016, Dr. Tolarová invited me to represent my country at the 10th World Cleft Lip, Palate & Craniofacial Congress held in Chennai, India, and participate in the Cleft Prevention Symposium that she organized at that congress. In this magical place we met again to continue working on the prevention of clefts.
When I arrived back from Chennai to Mendoza, I developed a project for collecting and evaluating data on environmental factors that may contribute to cleft lip and palate in our province. I presented this proposal to the University of Mendoza and to the Notti Hospital (where we see children affected with cleft lip and palate) and recently received their support. Dr. Tolarová is our advisor on this research project, which is done in collaboration with the Cleft Prevention International Foundation and the University of the Pacific.
---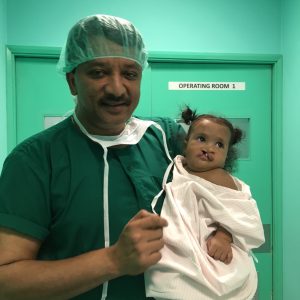 S. M. Balaji
Director, India
S.M. Balaji, MDS, MFDS RCPS (Glasgow) is an Oral and Cranio-Maxillofacial Surgeon from Chennai, India. He is the Director-Consultant of Balaji Dental and Craniofacial Hospital, which is a globally renowned center for cranio-maxillofacial deformity correction surgery.
He is the current Editor-in-Chief of the Annals of Maxillofacial Surgery (AMS), a PubMed and Scopus indexed journal, and Executive Editor of the Indian Journal of Dental Research (IJDR). He is the Past President of the International College of Dentists (ICD) India, Sri Lanka & Nepal Section, Past President of International Association of Dental Research-Asia Pacific Region (IADR-APR) and IADR Student Training and Research (STAR) network.
Prof. S.M. Balaji is the author of "The Textbook on Oral and Maxillofacial Surgery" published by Elsevier. It is currently the country's bestseller and prescribed book used by undergraduate and postgraduate students alike.
His recently released book on 'Clinical Cranio-Maxillofacial Surgery' is a compendium of surgical cases from his thirty plus years of specialty practice, which has seen him perform many innovations to standard surgical procedures, thus improving them manifold times. Of great significance is the fact that this book is written by a single author, which is a rarity in the world of medical textbooks.
To his credit, he has received numerous awards including the prestigious Dr. B.C. Roy National Award, the highest of the Medical Council of India. An acclaimed speaker at national and international conferences, he has received the Dr. Ginwallah Trophy, the highest of the Association of Oral and Maxillofacial Surgeons of India twice. He has won various best scientific research awards including the Modus Award of Merit, which comes with a cash award of 50,000 Yen, for the Best Innovative Surgical Technique at the 6th Asian Maxillofacial Conference, Tokyo.
He was awarded the highest scientific "Prof. David Precious Award" for his research into bone morphogenetic protein guided tissue regeneration procedures for repair of orofacial clefts at the 12th World Cleft and Craniofacial Congress held in Leipzig, Germany. This award comes with a cash prize of US $1000. He received the award from the world renowned cranio-maxillofacial surgeon, Prof. Kenneth Salyer, President, International Cleft Lip and Palate Foundation.
He has also delivered various orations including the prestigious Dr. M.S. Ginwallah Oration, the highest oration of the Association of Oral and Maxillofacial Surgeons of India and the highly esteemed Dr R Ahmed Oration, the highest Oration of the Indian Dental Association. He has also represented his nation at various international forums including the ADA, FDI and IADR.
He was awarded the Brammaiah Sastri Award for ground breaking research findings in the field of reconstructive surgery using bone morphogenetic proteins by the Indian Association of Biomedical Scientists.
At present, he is the Honorary Consultant Maxillofacial Surgeon to Victoria Hospital, Republic of Seychelles; Indira Gandhi Memorial Hospital, Republic of Maldives; Jawaharlal Nehru Hospital, Republic of Mauritius and to the Governments of Mozambique and Swaziland.
---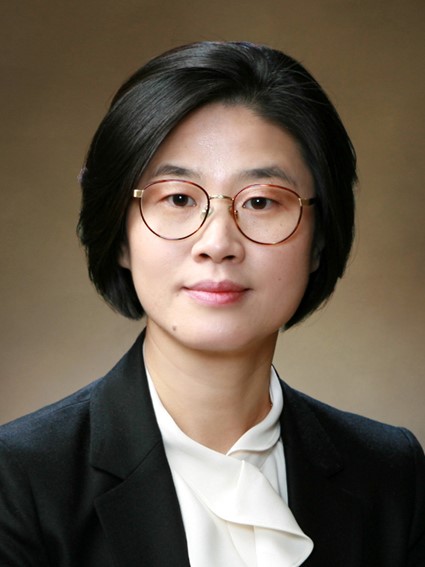 Mihee Hong
Director, Korea
Mihee Hong, DDS, MDS, is from the Republic of South Korea. She is Assistant Professor, Department of Orthodontics at the School of Dentistry, Kyungpook National University in Daegu, South Korea.
Dr. Hong completed her educational training both in South Korea and the United States, attending several well renowned Universities. She completed an analysis of a trend of health care utilization for cleft lip and/or palate patients in South Korea from 2007 to 2016. She published a study on three-dimensional evaluation of maxillary dentoalveolar and airway space changes after distalization in adults. She wrote many publications on cleft lip and palate and other birth defects.
---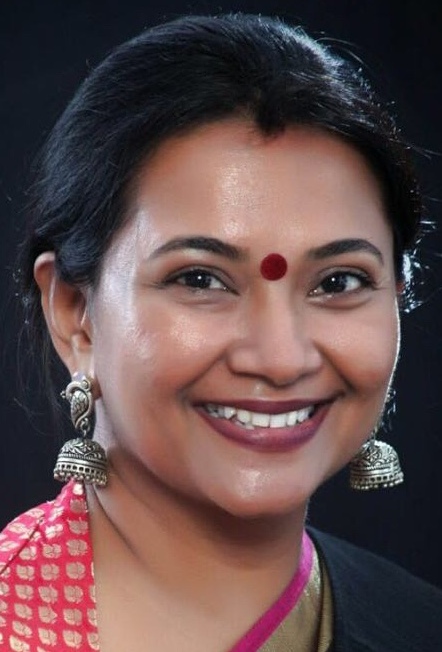 Shreekala Kandapalanivel
Director, India
Shreekala Kandapalanivel, DDS, is a general dentist. She has chosen to work for betterment of the Indian society and quit her mainstream dental career. She founded a non-governmental organization (NGO) The Hon'ble Justice R Sadasivam Memorial Trust's ANAMAYA (Indo-Pacific Cleft Prevention Program) in Channai, India, which works for prevention of cleft lip and palate in association with the world pioneer Dr. Marie Tolarova's CLEFT PREVENTION INTERNATIONAL FOUNDATION.
She is spreading awareness about prevention of cleft lip and palate by healthy lifestyle, healthy nutrition and staying healthy among adolescent girls. She has done a fair share of contribution in collaboration with the Rotary club. The projects included organizing prevention awareness camps across the city of Chennai, educating tribal villagers on birth defect prevention, and launching the GO FOLIC INDIA campaign. The Team Anamaya is also actively involved in research work and several papers on prevention of cleft lip and palate were presented at various International conferences.
The ANAMAYA organizes these small steps on a long journey to create a 'Cleft-Free India'.
---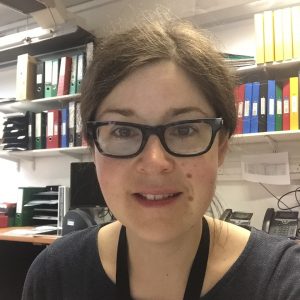 Viktorie Madhusudhan Stisova
Director, UK
Viktorie Madhusudhan Stisova, PhD, was born in Prague, Czech Republic. She studied nuclear physics at the Czech Technical University in Prague, specialising in radiation medical physics. She studied for her PhD in radiobiology in Prague and in France, where she met her husband Madhu (also a scientist).
After finishing the PhD, we moved to the USA, where I worked as a postdoctoral researcher at the Brookhaven National Lab, NY, conducting research in space radiation biology. Having decided to start a family, we moved back to Europe. We settled down in Oxford, UK, where our son Jacob was born. I am currently working as a clinical scientist at the Churchill Hospital, holding a position of the radiopharmacy quality control lead.
Why is prevention of cleft lip and palate important to me:
My Grandma was the first in our family to be diagnosed with cleft lip and palate and, subsequently, both my mother and my uncle were born with cleft lip and palate. Thankfully, the wonderful treatment provided by Prof. Burian, Doc. Peskova and Doc. Fara enabled them to have normal lives. Moving forward, I was the first person in the family to reap the benefits of the cleft lip and palate prevention regimen. The prevention program offered by Dr. Tolarova during my mother's pregnancy resulted in me being healthy. When my husband and I started thinking about having a family, we were fortunate to meet Dr. Tolarova, who offered us her council and advice with regards the cleft prevention. She also checked for markers in me and my husband and reassured us that we will be fine. Coming from a family with high incidence of cleft lip and palate, I feel that the prevention program is of utmost importance.
---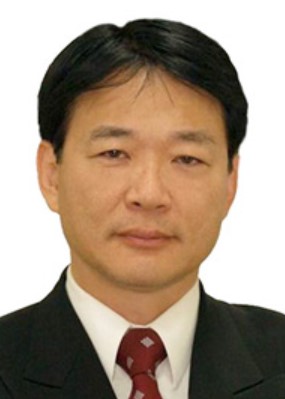 Nagato Natsume
Director, Japan
Nagato Natsume, DDS, PhD, DrSc, was born and grew-up in the Aichi Prefecture located in the central part of Japan.
Dr Natsume has dedicated all his professional life to the welfare and well-being of cleft patients not only in Japan, but also in several Asian and African countries. Along with treating patients, he runs a research lab at the Aichi Gakuin University in Nagoya, Japan. His and his team's goal is to innovate treatments including possible means of prevention of orofacial clefts. Their studies aim to a better understanding of their genetic and molecular mechanisms of development. "How to prevent orofacial clefts to occur in fetuses" is one of his lifelong research themes.
As an educator, he takes charge of education at many medical schools, dental schools, universities, and colleges. He has written several books for education of students and professionals, both in English and in Japanese. He has also written books for the well-being of patients with cleft lip and palate and their families, and some of them have been translated into other languages and distributed in the countries in Asia and in Africa.
Along with treating patients, running a research lab, and educating undergraduate and graduate students, he has established Japanese Cleft Palate Foundation and Japanese Medical and Dental Network, and takes initiative in running those non-profit organizations as the Executive Director. He is co-founder of the International Cleft Palate Foundation.
---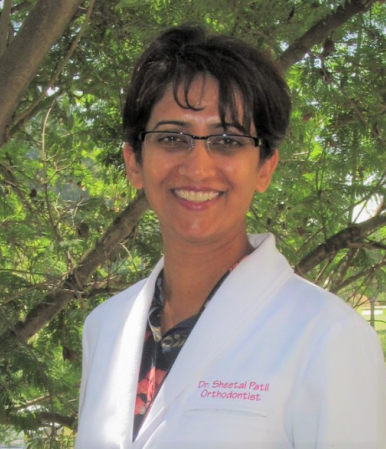 Sheetal Patil
Director, USA
Sheetal Patil, DDS, has over twenty years of experience in general dentistry and orthodontics in Silicon Valley, California, USA. She especially enjoys working with children and believes that a positive first visit to the orthodontist creates a child's lifetime dedication to oral health.
Dr. Patil has undergone three years of specialty training in Orthodontics at Jacksonville University. Prior to her Orthodontic training, she completed two-year Fellowship in Craniofacial Research at the Arthur. A. Dugoni School of Dentistry.
During that time, Dr. Patil actively volunteered in cleft missions with the Rotaplast International. She is passionate about her project with the Cleft Prevention International Foundation. Dr. Patil's heart is filled with compassion for those afflicted and her hope is that one day this will all be addressed and become a distant memory.
Dr. Patil and her family love to ride bike. Together, they have ridden over 100 miles supporting Boys and Girls Club of Greater Sacramento and in Konocti supporting areas affected with wild fires. Her cherished ride is for the Best Buddies (organization supporting people with intellectual disabilities) and the Bike MS (organization supporting people affected with Multiple Sclerosis).
---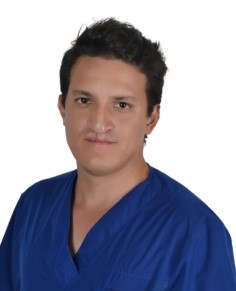 Hector Villegas
Director, Colombia
Hector Villegas, DDS, was born in Colombia in the beautiful city of Medellín in a loving family that saw values ​​in social commitment and love for life.
During treatment of his orofacial cleft, he found inspiration to choose a profession he would practice his whole life – so he studied dentistry at the Autonomous University of Manizales. As a student, he got in contact with non-governmental organizations that helped to improve a quality of life of people with some type of congenital difference and aesthetic sequelae. At that time, he got in touch with a Rotaplast International mission and the  Foundacion Sonríe from Pereira, Colombia, thus finding a perfect place to help, learn and continue his treatment.
In a period of self-criticism and reflection, he decided to contribute more to the world by specializing in orthodontics at the National Autonomous University of Mexico (UNAM). At that time, he started academic collaborations with his teachers at UNAM and other institutions (Arthur Dugoni School of Dentistry, University of the Pacific, CA, Hospital "Dr. Manuel Gea González", UNITEC, among others). A study to identify risk factors in etiology of cleft lip and/or palate in Mexican population won the Golden Bracket Award in 2018. He also received training in orthodontic-surgical area and learned about genetic differences in different countries.
Dr. Villegas currently works in Medellín and Anserma in his private practice. He is an orthodontist passionate about his profession. He likes technologies in orthodontics and uses a digital workflow in his practice. He uses the latest technology in developing his evidence-based clinical practice.  He wants to learn something new all the time, which allows him to constantly innovate, constantly impose new challenges, grant excellent options to his patients. He is postgraduate teacher in the Orthodontics Department at the Autonomous University of Manizales. He continues to support humanitarian missions.
He considers cleft lip and palate as a major public health problem primarily in developing countries with a rapidly growing population. There are nowadays 7.7 million people with orofacial clefts in the world. The treatment centers do not provide sufficiently for interdisciplinary treatment of patients and the demand will be growing.  If we continue with the model of secondary health care, the root of the problem will not be attacked. For this reason, he emphasizes that prevention is "the best treatment". It has been known for almost four decades that great proportion of cleft lip and palate anomalies can be prevented. Many people, including health professionals, are unaware of this information. Joined educational efforts can help to reduce the prevalence of cleft lip and palate. Currently, a master's degree in dental sciences program has been opened at the CES University of Medellín focused on research in prevention of cleft lip and palate and other fields.
Dr. Villegas loves to share time with other people, makes friends wherever he goes, plays soccer and visits new places with their cultures. It contributes to his personal, professional, and spiritual development.