Executive Leadership Team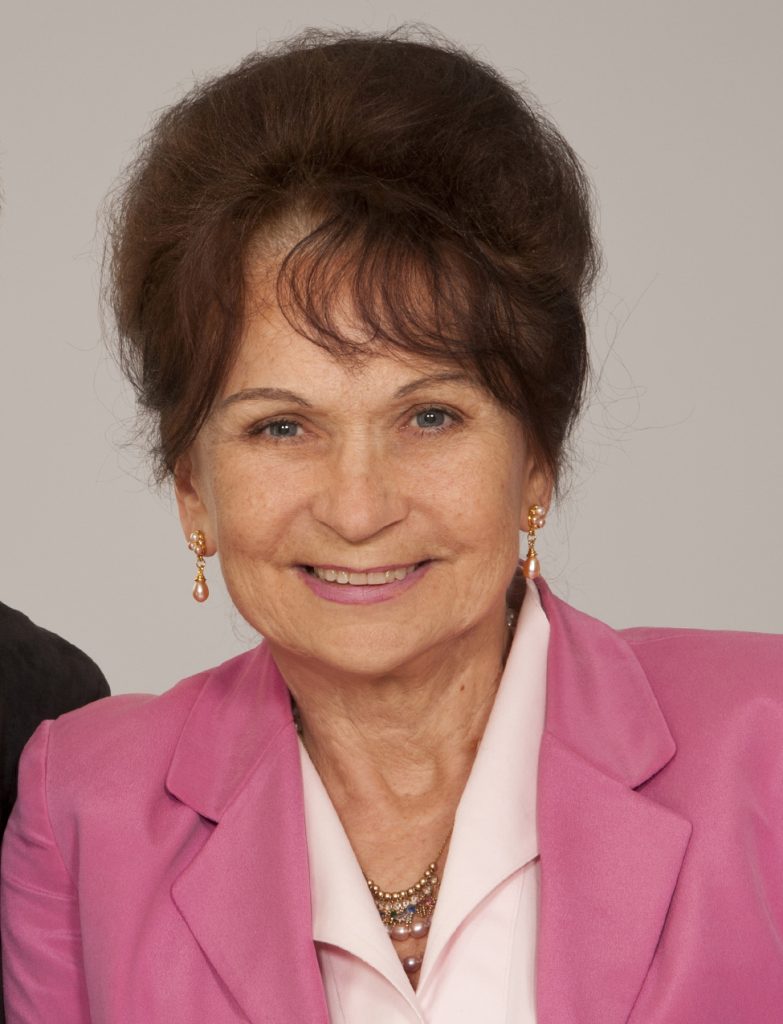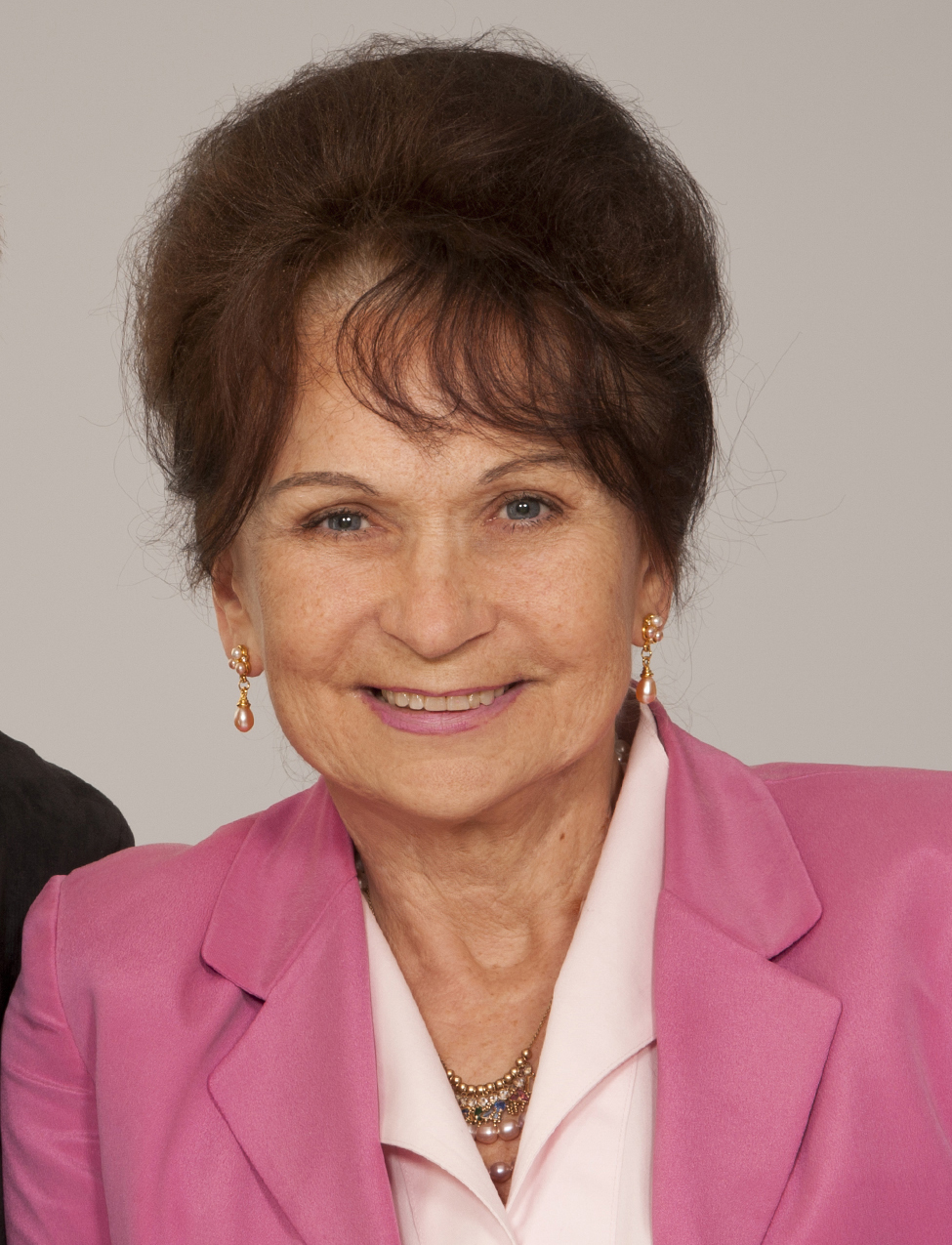 Marie Tolarova
Co-Founder, President & Chair of the Board
Marie M. Tolarova, MD, PhD, DrSc, is Professor and Executive Director of the Craniofacial Team and Cleft Prevention Program at the University of the Pacific, Dugoni School of Dentistry, San Francisco, CA, USA. She is Founder and President of the Cleft Prevention International Foundation, Inc., Trustee of the International Cleft Lip and Palate Foundation, and Director Emerita of the Rotaplast International, Inc.
She received her MD degree from the Charles University School of Medicine in Prague, Czech Republic. She is Board Certified in Pediatrics and Medical Genetics. Dr. Tolarova completed her PhD with thesis "Microforms of Orofacial Clefts" and her DrSc degree with thesis "Cleft Lip and Palate in Man: Epidemiology, Genetics and Prevention". She started her medical career in 1965 in the Department of Plastic Surgery at the Charles University School of Medicine in Prague, Czech Republic. She had developed a deep interest in genetics during her medical studies and established the Division of Birth Defects to provide diagnosis, genetic evaluations, multidisciplinary treatment planning, and follow-up of all individuals with congenital anomalies, children as well as adults, who came to the Department of Plastic Surgery for surgical treatment. Later, she established the Cleft Lip and Palate Multidisciplinary Team that was managing care of patients with cleft and craniofacial anomalies. Since the beginning of her professional career, she was interested in understanding causes of cleft lip and palate and especially in prevention of clefts and other congenital anomalies. She established a population-based registry of orofacial clefts in the Czech Republic, containing detailed data on over 10,000 patients – one of the largest collected samples to date of individuals with clefts. Over a half of these patients had complete genetic evaluations and physical examinations of the affected children, both parents, and all siblings; she performed the majority of physical examinations.
Dr. Tolarova was involved in orofacial cleft prevention studies since the late 1960's under the direction of Dr. Francis Burian, Head of the Department of Plastic Surgery. She started her own research on periconceptional supplementation by high-dose folic acid and multivitamins in the 1970's. The first data showing preventive efficacy of supplementation was published in the Lancet in 1982 and got enormous attention from professionals. The final analysis of a large clinical prospective trial to investigate recurrence of orofacial clefts after periconceptional supplementation of mothers with high-dose folic acid and multivitamins, was published in 1995. It showed that the recurrence risk for having another child with a cleft was decreased by 65%.
In 1992, Dr. Tolarova relocated to the United States joining her husband Mirek Tolar, MD, PhD, who was appointed at UCSF in San Francisco. She joined the Center for Craniofacial Anomalies at UCSF School of Dentistry, held an appointment as a professor and founded and directed the Program for Prevention of Cleft Lip and Palate/Craniofacial Anomalies at the UCSF School of Dentistry. She also worked for the March of Dimes Birth Defects Foundation/California Birth Defects Monitoring Program. She researched, analyzed, and published data on the largest population-based sample of orofacial clefts in the USA – over 4,000 cases from California.
In March 1996, she organized the first workshop with international participation focused on cleft prevention "Approach to the prevention of orofacial clefts". Since July 1999, she has been with the University of the Pacific, Dugoni School of Dentistry, as tenured Professor of Orthodontics and Executive Director of the Craniofacial Team and Cleft Prevention Program. She established strong molecular genetic research toward finding causes of cleft lip and palate in different populations around the world. She continues in her effort to develop and establish an efficient approach to prevention of cleft lip and palate anomalies. In 2011, she organized and presided the 3rd ICPF International workshop CLEFT2011 held in San Francisco that was attended by over 250 participants from 30 countries.
Dr. Tolarova has over 500 scientific publications and presentations, has been a keynote and featured speaker at numerous scientific meetings, has held over 20 visiting professorships worldwide, and holds memberships in 15 professional organizations. She recently helped to establish the Indo-Pacific Cleft Prevention Program "ANAMAYA" in Chennai, India. She has 55 years of clinical experience with cleft and craniofacial patients, 50 years of teaching experience of medical, dental and graduate students. She carried out the genetic research and prevention project in the ROTAPLAST International, Inc., that was carried out in South America, India, Asia, and Africa. She participated as a pediatrician and medical geneticist in 50 Rotaplast International medical missions all over the world.
Dr. Tolarova received numerous awards, including the 1975 Award of the Medical Research Council, Czechoslovak Academy of Sciences, 1985 Award of the Czechoslovak Literature Council, 2005 Award of the Imperial Gift Foundation (Boshi, Aiiku Kai) Japan, 2007 Rotaplast Distinguished Service Award, 2010 Pierre Fauchard Academy Award, and 2011 Henry Schein Humanitarian Award. In 2012, at the 7th Biennial World Cleft Lip and Palate Congress in Mahe, Seychelles, she received Award of Merit, which recognized her extensive research on prevention of clefts, in 2016, in Chennai, India, she received the second Award of Merit for her global lecturing toward understanding causes of orofacial clefts. At the International congress CLEFT2019 in Nagoya, Japan, she was awarded with the highest recognition – the International Humanitarian Award – for her lifetime achievements in clinical, research, and prevention activities in the field of cleft lip and palate and craniofacial anomalies.
Dr. Tolarova's lifetime passion and mission is cleft prevention. She is focusing all her efforts, knowledge, experience, and skills to fulfill this mission worldwide.
---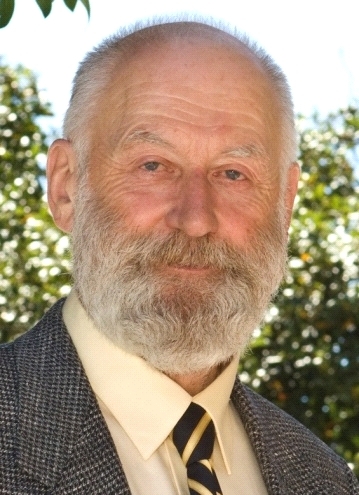 Miroslav Tolar
Co-Founder, Vice President for Research & Vice Chair of the Board
Miroslav Tolar, MD, PhD, is Associate Professor of Orthodontics and Biomedical Sciences at the Arthur A. Dugoni School of Dentistry, University of the Pacific, San Francisco, CA, USA. He cofounded, together with his wife Dr. Marie Tolarova, the Cleft Prevention International Foundation in 2016. He participated in 15 Rotaplast International cleft medical missions to South America, Asia, and India and delivered several keynote lectures in international congresses on cleft lip and palate and craniofacial anomalies. Dr. Tolar is known by others to be very passionate about using his skills and knowledge in biomedical sciences for helping to improve treatment of cleft lip and palate. For many decades, he has worked closely with Dr. Tolarova researching causes and genetic aspects of clefts and implementing this knowledge toward cleft prevention. He was very strong supporter of her milestone cleft prevention study conducted in the Czech Republic that showed a strong role of folic acid in prevention of cleft recurrences. His interest continues in seeking to uncover a cellular mechanism, by which folic acid prevents birth defects.
Dr. Tolar received his MD with honors from the 1st School of Medicine, Charles University in Prague, Czech Republic. He completed his PhD in the Institute of Physiology, Czechoslovak Academy of Sciences, in Prague. Dr. Tolar's research expanded from earlier tissue culture studies on nerve and muscle cell differentiation to his recent research focused on physiological ways of mesenchymal stem cell expansion in culture with the aim to preserve their normal functionality in the site of implantation in vivo. In addition to Czechoslovak Academy of Sciences in Prague, he conducted his research at the College of Physicians and Surgeons, Columbia University, New York, at the Hyogo College of Medicine, Nishinomiya, Hyogo, Japan, and at several research laboratories at the University of California in San Francisco.
Dr. Tolar has several dozen scientific publications and, in addition to keynote and invited lectures, held numerous visiting professorships. He gave courses on perspectives of tissue engineering and stem cells in dentistry in Kuwait, India, Nigeria and other countries. He is dedicated to teaching and mentoring, serves as course director and lectures in several other courses, and mentored numerous students, residents, and young colleagues in their research in his professional career. Dr. Miroslav Tolar established and is heading the Pacific Regenerative Dentistry Laboratory in the Dugoni School of Dentistry, University of the Pacific, San Francisco, CA, USA.
---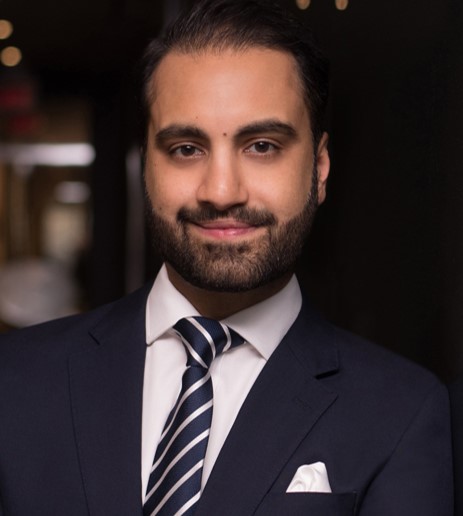 Michael Dehal
Director, Chief Executive Officer, Canada
Michael Dehal, B.COM, MBA, has over 20 years of investments, capital markets and financial services experience. Michael has held senior positions at global investment banks, accounting firms and private sector companies. Michael has extensive experience in working with high-net-worth families, senior executives, business owners and corporations.
Michael holds a Bachelor of Commerce (B.COM) degree from McMaster University; a Master of Business Administration (MBA) degree from Queen's University; a Chartered Professional Accountant (CPA) designation; a Certified Management Accountant (CMA) designation; and a Chartered Investment Manager (CIM®) designation. Michael has completed the Series 7 and Series 66 exams, enabling his team to deal with US residents as well as Canadians with IRAs.
Michael works with his clients to introduce comprehensive wealth management strategies and provide customized solutions in the areas of financial/retirement planning, estate planning, insurance, investment management and tax strategies. As a portfolio manager, Michael takes an active approach to portfolio management and focuses his clients on protecting them against downward swings and holding high quality investments. Michael works closely with CFOs and Treasurers of some of the largest and widely known public companies, private corporations, governments, and charitable organizations in helping them to maximize the rates on their cash deposits. Being an independent advisor, Michael's team has the ability to source the best rates on GIC money markets and other fixed income products from over 35 financial institutions.
Michael spends the majority of his free time working with charities and non-profit organizations around the world. Each year Michael travels to India and spends time working with orphanages and people with disabilities and provides various supports to such organizations. Michael is a big supporter of children born with cleft lip and palate. He serves on the family services committee at the American Cleft Palate-Craniofacial Association to help provide resources and support to children and families affected by cleft and craniofacial conditions. Michael has a big passion of giving back and mentoring students and children, and is also an advocate of mindfulness and meditation.
---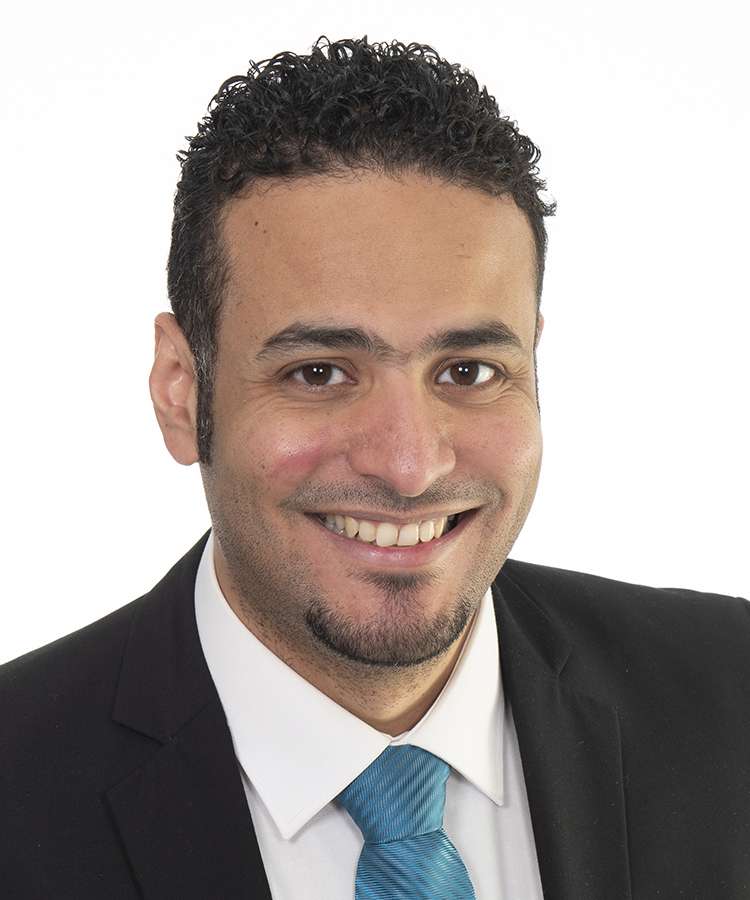 Ahmed Abumustafa
Treasurer
Ahmed Abumustafa, DDS, MSD, was born and raised in Riyadh, capital of Saudi Arabia, to Palestinian parents. He received the Degree in Dental medicine from the Misr University for Science and Technology, Egypt, in 2008. He completed his Master Degree in Orthodontics in the Manila Central University, Philippines, in 2012.
My passion for dentistry emerged from simple smiles during a chaotic period of war while I visited my home country, Palestine. Smiles of children, despite the war and carnage, inspired me to start my career as a dentist and orthodontist. I came to the USA in 2014. Having seen how life changing the orthodontic treatment can be, I wanted to challenge myself more, especially when it comes to difficult cases.
This dream came to see the light when I joined the research team led by Dr. Marie Tolarova and Dr. Mirek Tolar at the Orthodontic Department of the Dugoni School of Dentistry, University of the Pacific, as a Visiting Scholar. This team is known for its dedication to research, especially when it comes to prevention of cleft lip and palate. I became more aware how orthodontics plays a major role in treatment of facial deformities. I always admired a collaborative work with other specialists to reach great results. This admiration got inflated after seeing how this collaboration could change someone's life, literally. This was a steppingstone toward my systematic review entitled: Prevalence of Cleft Lip and Palate Anomalies in South-East Asia: Systematic Review. This review not only widened my knowledge about cleft lip and palate, but also made me realize how much prevalent it is and how much more beneficent would be prevention of cleft lip and palate anomalies.
---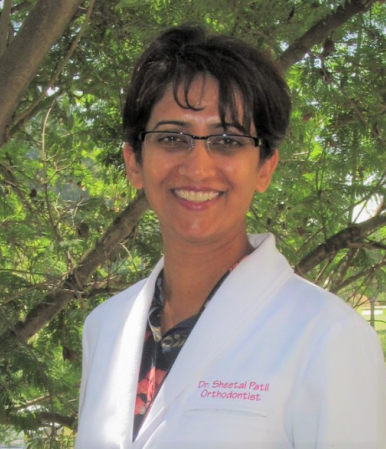 Sheetal Patil
Director, USA
Sheetal Patil, DDS, has over twenty years of experience in general dentistry and orthodontics in Silicon Valley, California, USA. She especially enjoys working with children and believes that a positive first visit to the orthodontist creates a child's lifetime dedication to oral health.
Dr. Patil has undergone three years of specialty training in Orthodontics at Jacksonville University. Prior to her Orthodontic training, she completed two-year Fellowship in Craniofacial Research at the Arthur. A. Dugoni School of Dentistry.
During that time, Dr. Patil actively volunteered in cleft missions with the Rotaplast International. She is passionate about her project with the Cleft Prevention International Foundation. Dr. Patil's heart is filled with compassion for those afflicted and her hope is that one day this will all be addressed and become a distant memory.
Dr. Patil and her family love to ride bike. Together, they have ridden over 100 miles supporting Boys and Girls Club of Greater Sacramento and in Konocti supporting areas affected with wild fires. Her cherished ride is for the Best Buddies (organization supporting people with intellectual disabilities) and the Bike MS (organization supporting people affected with Multiple Sclerosis).